Headache Treatment La Porte, IN
Headaches are a common problem for many, though most headaches go away on their own. For some, though, it's a debilitating condition that can put them out of work for an extended period of time. There are many treatments available for severe headaches, though each treatment will depend on the source and type of headache.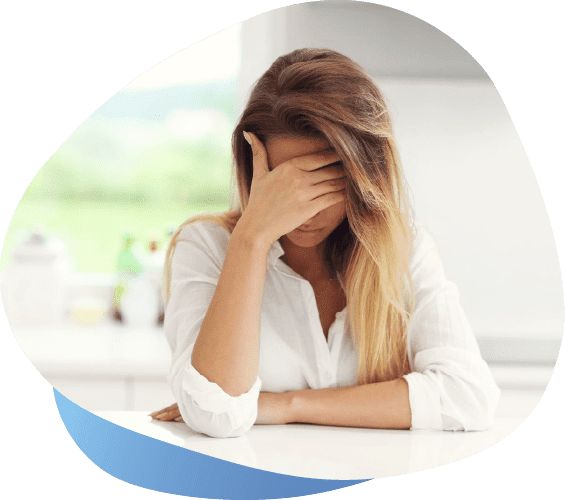 The most common type of headache is a tension headache. It is most often described as a steady pain throughout the head, though it's most common to feel it in the forehead or the back of the head. It usually presents without other symptoms and is most commonly found in adults. This type of headache is often associated with caffeine withdrawal, lack of sleep, or a plethora of other common factors. Usually treated with ibuprofen or acetaminophen.
Usually presents with cold, flu, or allergy symptoms. These affect people of all ages and are usually treated with antihistamines.
Migraine headaches are usually accompanied with moderate to severe pain, nausea, vomiting, and sensitivity to external stimuli such as light and sound. May be preceded by an aura that indicates that the episode is about to start. Most people with migraine headaches get them regularly and recurrently.
Described as a headache occurring in one side of the head originating from the neck. This usually happens when there is pressure over tender spots in the neck. Can radiate to other parts of the head. At APAC Centers for Pain Management, we use diagnostic injections to figure out where the pain is coming from.
Often called occipital neuralgia, it is a rare condition that includes a severe shooting, burning or aching from the base of the head toward the scalp. Although the symptoms hard to differentiate from other types of headaches, this headache is caused by problems with the occipital nerve. We may use diagnostic injections or nerve blocks in order to diagnose this type of headache.
How APAC Can Help You With Headache Treatment in La Porte, IN
If you're experiencing persistent or intermittent severe headaches, our headache doctor in La Porte, IN is here to help. APAC Centers for Pain Management uses a multidisciplinary approach; by employing experts from multiple pain specialties, we're able to diagnose and manage many different types of pain. Get relief from headaches; schedule an appointment with APAC Centers for Pain Management for headache treatment in La Porte, IN.